Highly experienced cleaners in Adelaide
Are you looking for a cleaning company in Adelaide? Look nowhere else! Our cleaning business offers the city's citizens and businesses first-rate cleaning services. We can take care of all of your cleaning needs, whether you require routine home cleaning, deep cleaning, or specialised cleaning for your house or commercial area.
Our team of skilled cleaners is committed to providing outstanding outcomes. To ensure comprehensive and effective cleaning services in Adelaide, we employ cutting-edge cleaning supplies. We pay close attention to every detail, leaving your place immaculate and fragrant after everything from dusting and vacuuming to mopping and sanitising.
To meet your needs, we provide various schedule alternatives. We can adapt our house cleaning services in Adelaide to match your schedule and price range, whether you need a one-time cleaning or routine maintenance. You may take advantage of a clean and healthy environment since our dependable and trustworthy cleaners will show up on time and finish the job quickly.
Beyond homes and businesses, we also offer cleaning services. Additionally, our cleaning company in Adelaide offer specialised cleaning services for move-in/move-out cleaning, post-construction cleaning, and rental property cleaning. We have the skills to properly manage any work, regardless of its size or complexity.
Our priority is to make our customers happy. We work hard to go above and beyond your expectations and make sure you are happy with everything about our services. We stand out from the competition thanks to our reasonable prices, meticulous attention to detail, and commitment to excellent customer service.
Discover the distinction between an area that has been cleaned professionally. Schedule cleaning services in Adelaide with us right now, and let us handle the hard job so you can relax in a spotless and hygienic atmosphere.
We at 365 Cleaners are aware of the profound emotional significance your house has for you and your family. Because of this, we take extraordinary efforts to clean your home with outstanding care and consideration, making sure that every nook and cranny is spotless while maintaining the structural and furnishings integrity of your home.
No matter if you're moving in or out, our team of devoted experts uses a measured and calibrated method to provide an impeccable cleaning service. For you to enjoy a spotless living space, we thoroughly clean every nook and cranny, paying attention to even the smallest details.
Elevate your home cleaning services in Adelaide with 365 Cleaners.
With our expertise and attention to detail, you can trust us to handle your home with utmost care. We use safe and effective cleaning techniques, along with high-quality products, to ensure a thorough cleaning process that maintains the beauty and longevity of your furniture and structure.
Our goal is to provide you with peace of mind, knowing that your home is in the hands of professionals who truly understand the emotional value it holds. You can rely on us to deliver exceptional results, leaving your home refreshed, revitalized, and ready for you to create new memories.
Experience the difference between our meticulous and caring approach to cleaning. Contact 365 Cleaners Adelaide today to schedule a service and let us transform your home with perfection.
Reputable house cleaners in Melbourne who are nearby
Best cleaning possible experience
A committed and competent group
Cutting-edge cleaning supplies
Dependable and excellent client service.
Inexpensive house cleaning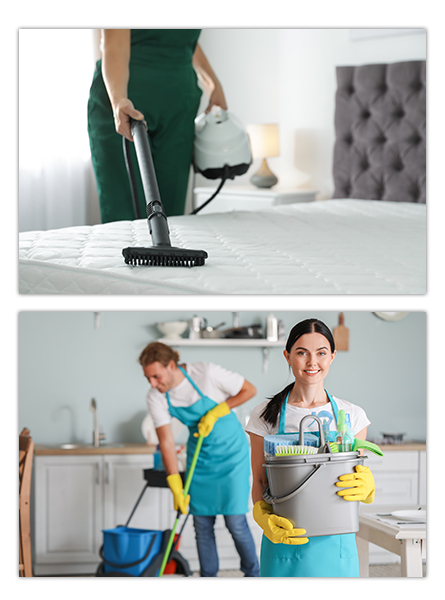 Kitchen
Sink and cooking range food/filters
Wipe taps and other attachments.
Clean countertops and shelves
Wipe the outside of the fridge and other cooking appliances
Clean all surfaces: cabinets and drawers
Bathroom
Wash and wipe sinks and bathtubs
Clean faucets and shower
Scrub walls and floors
Clean all surfaces: cabinets and drawers
Living Rooms/Bedrooms
Wiping decorative items, switchboards, doorknobs, home appliances, etc.
Sweeping/mopping floor
Ceiling Fans & A.C body
Dusting all surfaces: furniture, windows, doors, cabinets, drawers & shelves
Removing cobwebs
Clean hallways
Additional Services
Outside of Windows & Doors
Patio cleaning
Deep Cleaning of tiles and grout
Balcony Cleaning
Carpet steam cleaning
Inside Cabinets, Fridge & Oven
Spring cleaning service
Garage
Oil, grease, paint & stubborn stains removal
Waste management (furniture, garden tools, electrical appliances & general household waste)
Driveway pressure wash
Roof and Cobwebs dusting
Custom Cleaning
Apartment cleaning
Deep kitchen cleaning
Garden Cleaning
Deep bathroom cleaning
High-End Exclusive Vacate Cleaning Services in Adelaide
Our vacate cleaning service in Adelaide covers every aspect of your property, from top to bottom. We meticulously clean and sanitize all living spaces, including bedrooms, bathrooms, kitchens, and common areas. We pay special attention to high-traffic areas and hard-to-reach spots, ensuring that no dirt, grime, or stains are left behind. Our team utilizes professional-grade equipment and eco-friendly cleaning products to deliver exceptional results without compromising the health and safety of you or the environment.
Affordable and Budget-Friendly Vacate Cleaning in Adelaide
Moving out of your rental property in Adelaide? Leave the stress of end of lease cleaning in Adelaide behind and choose our affordable and budget-friendly vacate cleaning service. At 365 Cleaners Adelaide, we understand the importance of a thorough cleaning while keeping your budget in mind. Our dedicated team of experienced cleaners is committed to providing top-notch cleaning services at competitive prices. We believe that quality cleaning shouldn't break the bank, which is why we offer affordable options without compromising on the level of service or attention to detail.
Professional and Skilled Vacate Cleaning Staff
Are you in need of reliable and experienced vacate cleaning staff to ensure a spotless and pristine environment when tenants move out? Look no further! Our skilled and professional bond cleaning in Adelaide is here to deliver top-notch cleaning services for residential properties. Our dedicated team of end of lease cleaners in Adelaide specializes in thorough cleaning and sanitization to leave the premises in impeccable condition for the next occupants.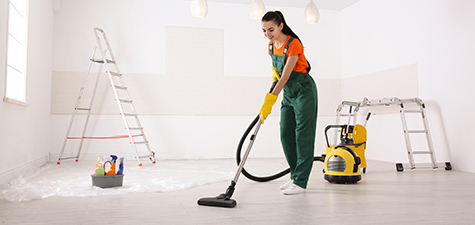 Eco-friendly Moving Cleaning Supplies & Equipment
At 365 Cleaners in Adelaide, we understand the importance of sustainability and environmentally friendly practices. That's why we offer a range of eco-friendly vacate cleaning gear and supplies to ensure a clean and healthy living space while minimizing our impact on the environment. Traditional cleaning products often contain harsh chemicals that can be harmful to both humans and the environment. By opting for eco-friendly cleaning gear and supplies, you can create a healthier living environment for your family or occupants.