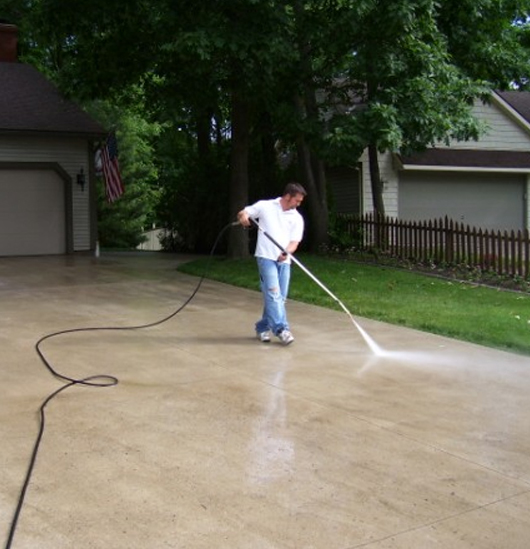 Driveway Wash
At 365 Cleaners, provides quality driveway cleaning services in Australia. Call our team to restore your driveway to the new condition. Our team will remove dirt and accumulated dirt from concrete, sidewalks and bricks using our professional equipment at the highest level. No job is too big or too small for our Driveway Cleaning team – we provide services to both commercial and domestic clients.
Our cleaning team is fully insured, and trained to make sure you are happy with our driveway wash services. Our services are very affordable, especially compared to the time and money it will take to purchase your pressure washer and clean your driveway.
Don't let your house or office have the dirtiest street lane! Call our driveway wash service for help!
Driveway sees a lot of use. You may have many vehicles going up and down your lane every day, and whenever you park on the lane there is a risk of oil or chemicals spilling out of the car and leaving a stain. If you are not keen on taking care of your driveway, it may soon become dirty, and stained.
You might think these spots are permanent. The good news is that they are not! Our driveway wash cleaning service will remove oil stains, tire tracks, mud and dirt from the waterfront. We use a mixture of water, pressure and chemicals to remove the build.
Professional Vacate Cleaners in Melbourne
Moving out from rented house or office but worrying about your security deposit? Having expert cleaners can take care of all your worries as you vacate your property.
Call now for a free quote!!
Ideally, you should contact 365 Cleaners as soon as you notice a spot on your car lane, to prevent it from permanently appearing. However, it is never too late to call us to remove the stain – it may take longer and more effort to remove. We are confident that you will find our prices fair, and affordable and our service unparalleled. We will not leave until you are completely happy with the cleanliness of your driveway. You can also explore our other services like move out cleaning, bond back cleaning and end of lease cleaning services.