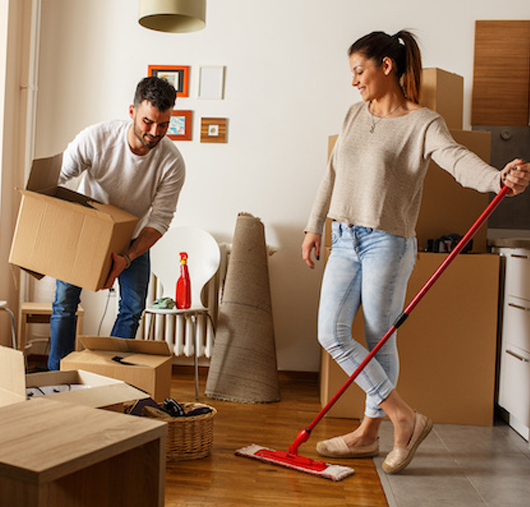 Move In/Move Out Cleaning Specialists in Melbourne You Can Trust
Moving out can be tiresome and cleaning your home or office only adds to your existing woes. You're likely to lose on to your deposit money if the property is not properly cleaned and much more, is damaged.
365 Cleaners is a leading local company offering move in and move out cleaning services in Melbourne and across Australia.  From a studio, 1 Bedroom, 2 bedrooms, 3 bedrooms, or any lavish property, we are qualified and trained to offer immaculately cleaning service, leaving behind a neat and clean appearance.
We are acquainted with the finest cleaning requirements of tenants as the end of the lease period nears. Our team adheres to a calculated approach to clean every nook and cranny, within a pre-determined time frame, and without asking unreasonable money.
Our specialized move in and move out cleaning ensures that your property owners are fully-satisfied while handing over the security deposit money.
Share your move in or move out cleaning needs with 365 Cleaners in Melbourne to start off. We promise fair and transparent pricing on move out cleaning services to all our clients.
What 365 Cleaners Serve you?
Homes
Moving out of your rental home comes with many unaccounted troubles such as cleaning. However,365 Cleaners in Melbourne takes care of all your home cleaning needs, ranging from carpeted floors, windows, doors, appliances to deep cleaning of kitchen and bathrooms. While you're occupied with packing your belongings, our crew will undertake all the light to hard-core cleaning with the highest quality standards, and without causing any damage to the construction. Everything is well-planned and executed to achieve client satisfaction.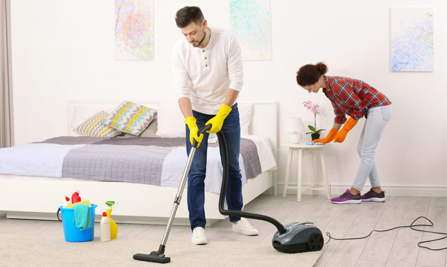 Small Offices, Shops & Stores
Cleaning your office before moving out or moving in can be a headache, especially if you have multiple things to manage. From as minor as office stationery, furniture, workstations, printers to ACs and other expensive appliances. 365 Cleaners are a trusted name in the industry supporting your vacate cleaning needs in Melbourne. We can help with packing and moving as well. Our trained, hardworking and reliable vacate cleaners comes fully prepared with all the cleaning products & equipment so that you do not have to bother about anything, at all.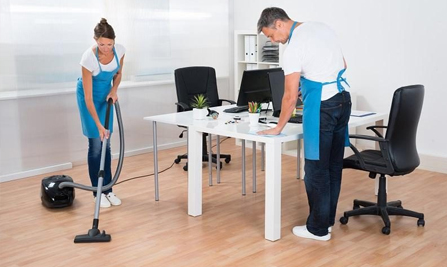 Public & Private Commercial Spaces
Moving out cleaning from rental commercial spaces in Melbourne or elsewhere has many challenges, especially in terms of the property size. However, you can let all your concerns rest as at 365 Cleaners, we are trained to clean offices and commercial areas, like a pro. From regular dusting, sweeping, wiping windows, doors to pressure washing the outdoors, we have a skilled and talented team of expert vacate cleaners to do a job, worth every single buck spent. Proven track record of cleaning many small and large private/public companies in Melbourne.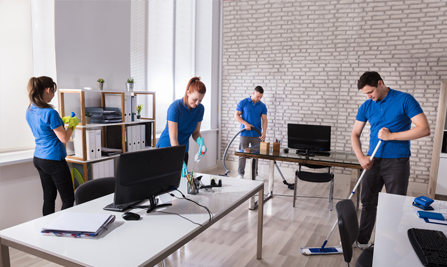 Stress-FREE Moving Out With Professional Cleaners in Melbourne
Starting afresh, from any new place, brings in a lot of hope and happiness in our lives.  What if you're unhappy with the state of your new property? Well, do not fret for 365 Cleaners are committed to offering new home or office spic and span, in no time.
We ensure that every unique cleaning need—moving in or moving out—is professionally addressed with practical solutions that do not weigh down on your pocket and give you complete peace of mind.
Our meticulously crafted cleaning plans ensure that your relocation cleaning requirements are successfully met without any trouble whatsoever with your landlord or the property manager.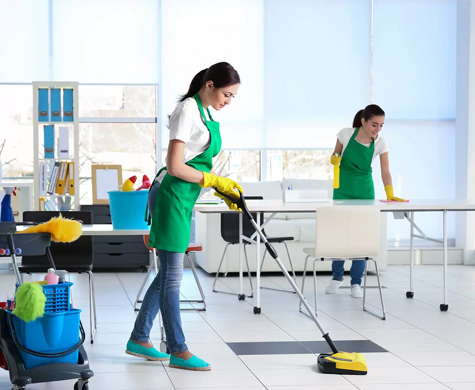 #1 Vacate Cleaners For Homes & Offices
Moving a new house or office or can be exhausting, especially if you have to clean the property as well. This additional burden can be lifted off with dedicated and professional cleaners from 365 cleaners. We simplify your Vacate cleaning requirement in Melbourne like a pro.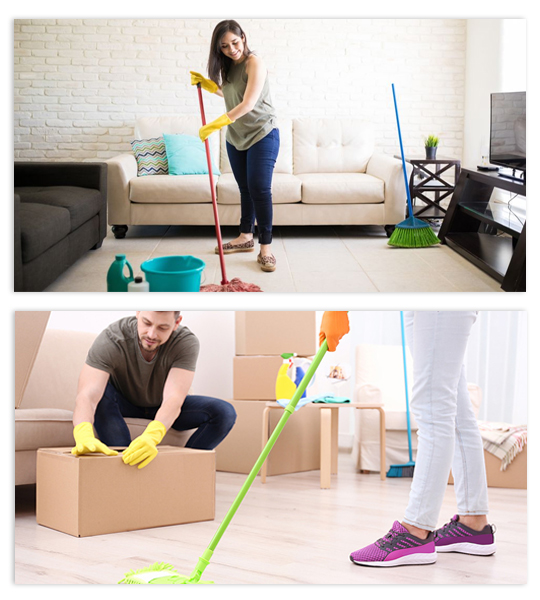 Why Hire 365 Cleaners for Move in/Move Out Cleaning in Melbourne?
Qualified, trained and professional crew
State-of-art cleaning supplies
Eco-friendly cleaning supplies
Trained to operate all the latest cleaning machines and tools
Punctual and friendly staff
Deposit back guaranteed
Efficient & High-quality customer support
Smooth & Streamlined Move Out Cleaning With a promise of complete satisfaction
Affordable cleaning packages
We, at 365 Cleaners, are up to take up move in and move out cleaning, of any scale, in Melbourne and across Australia. Our calculated cleaning plans are well-coordinated with your movers and packers so that everything goes, without any hassle, and you get the leased amount.
If you're hesitating whether or not to hire us for vacate cleaning in Melbourne, talk to our experts, for once, and gather all the relevant information before making the final decision. We promise an honest and transparent on-site assessment to help you decide the best cleaning package for your property.
Our Vacate Cleaning Package Includes
Kitchen
Cupboards and drawers
Kitchen sinks
Fridge and refrigerator
Counter tops and shelves
Bathroom
Vanities and mirrors
Faucets and all bath fixtures
Shower Screens
Toilet seats
Floor tiles
Living Rooms/Bedrooms
Dusting and wiping all surfaces
Cupboards, and drawers
Removing cobwebs
window frames, sills, blinds and coverings
Light fittings, and fan covers
Door rails and tracks
HVACs
Vacuum carpeted floors
Garage
Cupboards and shelves
Cobwebs removal
Floor cleaning
Door and window cleaning
Additional Services
Steam cleaning the carpets;
Deep cleaning windows, blinds and curtains;
Cleaning the fridge/microwave from inside;
Cleaning basements/attics;
Patio cleaning;
Cleaning swimming pools/fences.
Let's Connect with 365 Cleaners
Our main aim to create spotless spaces so that the landlord and property managers are completely satisfied. We provide Move in, Move out and Vacate cleaning for residential and commercial spaces in Melbourne. Contact 365 Cleaners on 1300 285 518 for expert cleaners to do the job. If you are in search of a reliable Move In-Out Cleaning Service.