Let us make your home healthier and happier!
Are you searching for Cleaners in Knoxfield? If yes, then it is time to check out the best cleaners in Knoxfield. 365 Cleaners can take care of your home's cleanliness in Knoxfield. Finding time for cleaning home from the hectic daily schedule is impossible but not with 365 cleaners.
We have a highly qualified and well-trained team of cleaners in Knoxfield, offering top-notch cleaning services with aim of complete client satisfaction. Our team has cleaned numerous offices and apartments and has a long list of happy clients.
Our talented team strives to uphold our company's legacy of high-quality cleaning and unbeatable customer services every day. By hiring our cleaners, you can have a stress-less time and enjoy other work. No doubt that 365 Cleaners are Australia based cleaners in Knoxfield, serving industry over the years.
Avail our cleaning services in Knoxfield
Carpet cleaning
You might dream of a clean and clear home. You maybe find time for dusting, but it is impossible to clean carpet by yourself because cleaning the carpets is quite tricky. We 365 cleaners are the best carpet cleaners in Knoxfield to eliminate all the dust, dirt, and debris from the carpet.
Thanks to our best cleaning supplies and equipment, you will get the desired results. Our experienced and dedicated team ensures that the carpets are cleaned thoroughly to make it clean and fresh. With our carpet steam cleaning services in Knoxfield, we always strive to remove all the accumulated dirt and debris from the fibres. And stay committed to clean every fibre of your carpet.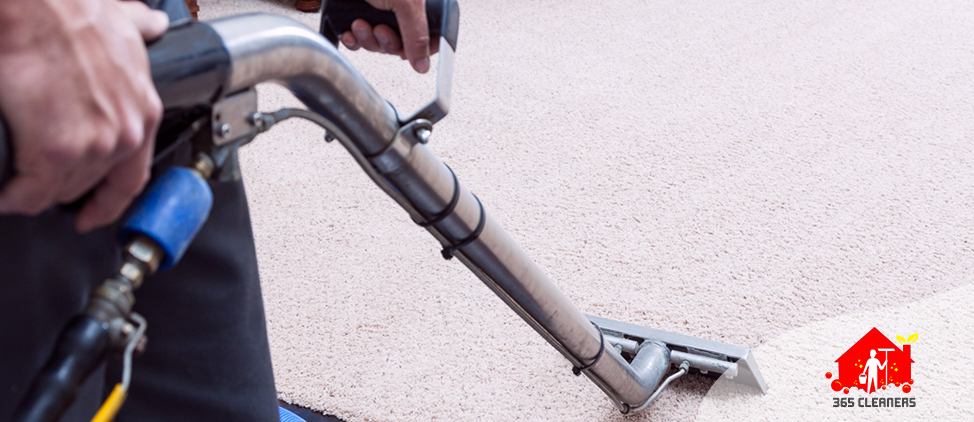 Now you don't need to worry about removing tough stains from your carpets which comprise wine, oil, ink spills, pet urine, coffee spills, and more through our steam cleaning in Knoxfield.
How 365 Cleaners help in carpet cleaning?
Regain the originality of the carpets
Sterilizing your dirty carpets and rugs
Removing germs and bacteria to keep your home healthy
Using hot water jet system removes stubborn dirt, dust and pollutants.
End of lease cleaning
Are you leaving your apartment? But you are scared that you can't bring back your apartment in its original condition. Don't worry! We 365 cleaners are at your service. We are one of the best and trustworthy service providers for end of lease cleaning in Knoxfield.
We know you can't clean your apartment by yourself. You don't even have the proper cleaning agents to clean every corner effortlessly. Our team will help you by offering high-quality bond cleaning in Knoxfield so that you can get your deposit money back quickly.
Our team's best part is to use biodegradable cleaning supplies for the cleaning process to provide a healthier environment for the next tenants. We have years of experience, that's why we know what customers want and how to cater to them.
Other cleaning services
Deep cleaning of washroom and sinksv
Disposal of unwanted fixtures
Hard floor cleaning
Washing and polishing of mirrors
Cleaning of ceilings and cornices
Cleaning of cupboards, drawers in every room
Cleaning of tiles
Disinfecting the toilet


Why choose 365 cleaners in Knoxfield?

We are a trustworthy and reliable company.
You can schedule your cleaning process as per your convenience.
Proper safety measures are taken for COVID-19.
We have experienced and well-trained staff.
We aim for total customer satisfaction.
We provide 24*7 customer service.
Our team is knowledgeable and friendly.
We only use advanced cleaning equipment and tools.


Our cleaning team

We have a talented, large, and a dedicated team of qualified cleaners. Our crew believes everyone deserves a clean, healthy, and hygienic environment in homes. Our team members have a license and are certified to work in all states and major cities in Australia.

365 Cleaners make sure all our teams, including window cleaners, home cleaners, carpet cleaners, maid services team, and bond back cleaning professionals, have done their work by maintaining the high standard of our services at an affordable price. Further at 365 Cleaners, we have ethics of dependability, diligence, and discipline. Our professionals are fully aware of the rules and regulations in Knoxfield and across Australia.

Want to get a clean and fresh home? Contact 365 cleaners today.

Please speak to our executive now!