Keeping our living spaces clean and tidy is a never-ending task. When it comes to cleaning, homeowners often find themselves debating between doing it themselves (DIY) or hiring professional cleaning services. Both options have their advantages and disadvantages. In this blog post, we will explore the pros and cons of DIY cleaning versus professional cleaning services. By understanding the factors involved, you can make an informed decision that suits your lifestyle, budget, and cleaning needs.
DIY Cleaning: Pros and Cons
a) Pros of DIY Cleaning:
Cost-effective: DIY cleaning can save you money since you won't have to pay for professional services. One of the main benefits of DIY home cleaning is that it is frequently far less expensive than hiring house cleaners. You can spend less on cleaning supplies and avoid having to pay for labor. If you have a limited budget or need to make the most of your money, this can be extremely helpful.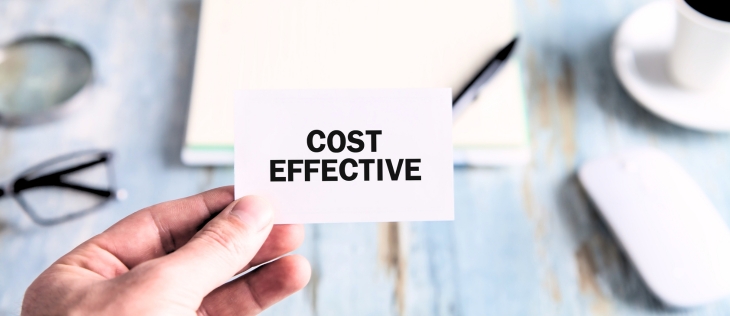 Control over cleaning products: You can choose cleaning products that align with your preferences, such as eco-friendly or homemade solutions. Cleaning yourself gives you total control. You can decide which tools to use, what areas to concentrate on, and how much time to spend on the project. If you have certain cleaning requirements or preferences, this may be quite helpful.
Flexibility: You can clean your schedule and prioritize specific areas or tasks based on your needs.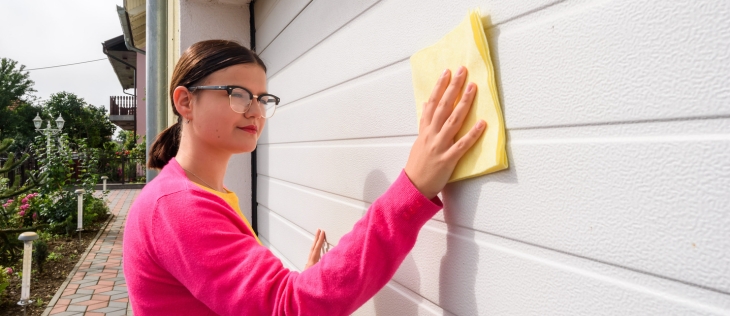 Your Schedule: The biggest benefit of cleaning alone is that you can do it at your own pace and time. You can plan your cleaning schedule and do it whenever you feel like it, whether that is early in the morning or late at night.
Select Your Items: To clean your home, you can use any cleaning supplies you like. You can clean your home whatever you like best by selecting the smells and green items you like.
b) Cons of DIY Cleaning:
Time-consuming: Cleaning can be a time-intensive activity, especially for larger homes or deep cleaning tasks.
Skill and knowledge: Professional cleaning company in Melbourne has expertise and knowledge of the most effective cleaning techniques and products. DIY cleaning may not always yield the same level of results.
Physical strain: Cleaning can be physically demanding, especially for tasks that require heavy lifting or extensive scrubbing. Cleaning your home can be physically taxing, and if you're not used to lifting and moving around big objects, it could result in injury. Additionally, utilizing the incorrect cleaning method or chemical might harm surfaces or release dangerous odours.
Lack of equipment: Professional home cleaning services often have specialized equipment and tools that may not be readily available to homeowners.
It might be pricey: You will still need to pay for the cleaning products even if you do it yourself. You might need to purchase vacuums, mops, spray bottles, gloves, a sizeable number of natural products, and more even if you just use natural items. When you add everything up, the price might be quite considerable.
Professional Cleaning Services: Pros and Cons
a) Pros of Professional Cleaning Services:
Expertise and efficiency: Professional house cleaners are trained in efficient cleaning techniques, ensuring thorough and effective results.
Time-saving: Hiring cleaning services allows you to focus on other priorities while they handle the cleaning tasks.
Specialized equipment: Cleaning services often have advanced equipment and tools that enable them to achieve a higher level of cleanliness.
Consistent cleaning: Professional cleaning services in Melbourne follow established routines and standards, providing a consistent level of cleanliness throughout your home.
Cost-friendly: Cleaning services will cost money, but there are now lots of solutions that are more affordable. You can contrast the various cleaning services and select the pricing range that best meets your needs.
Additionally, if you hire a thorough cleaner and keep up with regular maintenance chores like light sweeping and dusting, you won't need to hire them as frequently and can save some money.
To save you money, they also have their cleaning supplies and equipment.
b) Cons of Professional Cleaning Services:
Cost: Hiring professional carpet steam cleaners comes with a financial investment, especially for regular or recurring cleaning services.
Limited control over products: You may have less control over the cleaning products used, depending on the service provider's policies.
Privacy concerns: Allowing strangers into your home for cleaning may raise privacy and security concerns for some homeowners.
Scheduling and access: Coordinating schedules and providing access to your home may require some flexibility and coordination.
Factors to Consider when Choosing
When deciding between DIY cleaning and professional cleaning services, consider the following factors:
a) Time and energy:
Evaluate your availability and willingness to dedicate time and energy to cleaning tasks. DIY cleaning may be suitable if you have the time and enjoy the process. Professional cleaning services may be preferable if you have a busy schedule or prefer to delegate cleaning responsibilities.
b) Cleaning needs and standards:
Assess the scope and complexity of your cleaning requirements. DIY cleaning can be effective for regular maintenance, while professional services may be necessary for deep cleaning, specialized tasks, or when a high level of cleanliness is essential.
c) Budget:
Consider your budget and the costs associated with DIY cleaning (cleaning supplies, equipment, etc.) versus hiring professional cleaning services in Melbourne. Compare quotes from different cleaning service providers to ensure they align with your budget.
d) Personal preferences: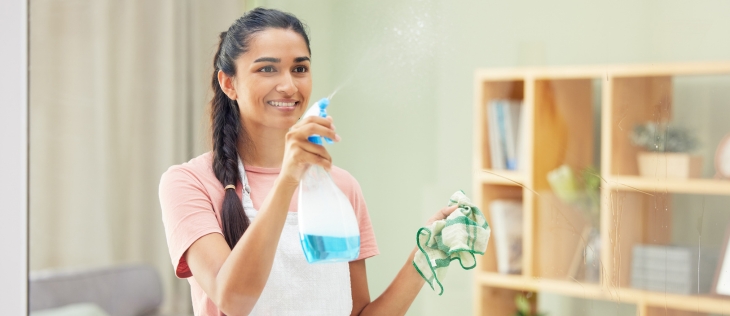 Take into account your preferences regarding cleaning products, techniques, and the level of control you want over the process. DIY cleaning offers more flexibility in this regard, while professional services may have set standards and product choices.
Conclusion
The decision between DIY cleaning and professional cleaning services depends on various factors, including time availability, budget, cleaning needs, and personal preferences. DIY cleaning offers cost-saving and customization options but can be time-consuming and physically demanding.
On the other hand, professional cleaning services provide expertise, efficiency, and consistent results, but come at a financial cost and may require relinquishing some control. Consider the pros and cons outlined in this blog post and choose the option that best suits your circumstances, ensuring a clean and comfortable living space that meets your standards.