The carpet receives the most direct traffic out of all the furniture in a house, which leads to dirt buildup and general wear and tear. To maintain the carpet's fresh appearance and lengthen its lifespan, it must be kept clean and well-maintained. Depending on how much foot activity there is in your home, you should have a professional carpet cleaning once or twice a year. Between professional cleanings, homeowners should make sure to vacuum the carpet at least once a week.
1. Increases the carpet's lifespan
The fact that a professional carpet cleaning in Melbourne service helps your carpet last longer is a significant advantage. Over time, the carpet's fibers become embedded with dirt, dust, allergies, and other debris, which can eventually cause the fibers to split and degrade. As dust and other debris are more likely to stick to a filthy carpet than a clean carpet, removing this buildup of dirt and debris will help the carpet last longer.
Professional carpet cleaners often utilize hot water extraction cleaning techniques to thoroughly remove contaminants from the carpet's fibers and leave it sanitized. By vacuuming often, homeowners can also lessen the accumulation of particles in the carpet in between cleanings.
2. Makes the environment healthier
A clean, allergen-free atmosphere will benefit from a clean carpet. Inhaling some of the dust and allergens that become lodged in carpet fibers may result in respiratory issues, allergic reactions, and other health issues. Most carpet steam cleaners utilize hot water to kill off these allergens so they no longer pose a health risk and leave the carpet's surface completely sanitized.
3. Complete eradication of bacteria and dirt
Although vacuuming around the house is considerably simpler than hiring carpet steam cleaning in Melbourne, a vacuum will only get rid of surface debris. So, unless it undergoes expert treatment, all of the detritus that has become ingrained in the fibers will remain there.
This will result in the fibers wearing down more quickly over time and deteriorating more quickly. Additionally, scents produced by carpet bacteria can make it harder for people with asthma or allergies to breathe.
4. Gets Rid of Carpet Stains
Professional carpet cleaning in Melbourne also has the additional benefit of being able to get rid of stubborn stains. Professionals can eliminate stains from any of the following using the hot water extraction technique:
Coffee splatters
Mud and dust
Ink
Pet odours
A red wine
After having your carpet professionally cleaned, you shouldn't have to be concerned about unsightly stains or feeling humiliated in front of visitors.
5. No Residues
Some carpet cleaning equipment leaves residues, whereas vacuums don't. Older or less expensive tools and products may be ineffective and leave some cleaning agents behind.
On the other hand, cleaning specialists always utilize the most up-to-date equipment and employ commercial cleaning solutions to make the carpeting look as good as new. To get the greatest results, they also use the hot water extraction procedure, which removes all stains and debris from the fibers.
6. Lessens the Impact on Traffic Lanes
Traffic lane effects can be lessened by carpet steam cleaners in Melbourne, extending the life of the carpets in heavily trafficked areas. The carpeting in high-footfall areas, such as hallways, living rooms, kitchens, etc., will deteriorate far more quickly than carpeting in bedrooms or beneath couches. You could have even observed that some regions are darker than others since dirt is continually tracked in these locations.
However, a carpet cleaning will get rid of the filth and reduce the impact of these "traffic lanes" on your carpet. The carpet's dark spots will be eliminated, and the fibers will be repaired.
7. Improves the room's overall attractiveness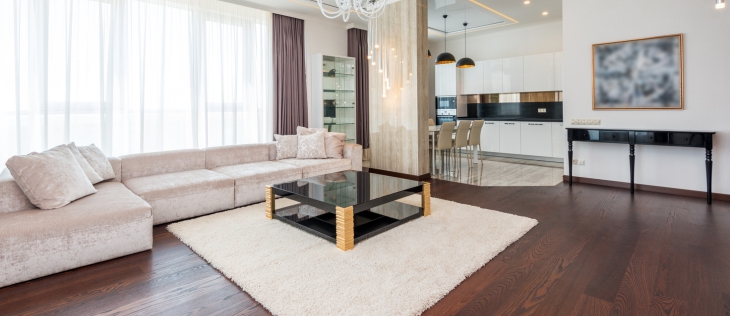 Did you know that the largest piece of furniture in a room is the carpet? Additionally, it is the one that is used the most. Even while it makes sense, not many people consider how much dirt is tracked every day.
Even if it goes unnoticed at first, the state of the carpet over time can make the space appear shabby and out of date. Professional carpet steam cleaning can maintain the fresh appearance of the fibers while also enhancing the interior design of the space.
8. Get Rid of Smells
Orders become caught in your carpet and can change the fragrance of your home, from wet dogs to the garlic sauces you cooked last week. You don't want visitors to your house to wrinkle up their noses at offensive odours. This is where a reputable carpet cleaning service can help.
Without success, you may vacuum repeatedly in an attempt to remove the odour. Odours and smells congregate at the carpet's base, where they are inaccessible to the conventional vacuum cleaner. To get rid of unpleasant odours, you need a carpet cleaner of the highest caliber. Carpet cleaning in Melbourne can access these deeply embedded odours and force them to the surface for eradication since it uses steam produced from water. After having your carpets cleaned, you'll notice that your entire house smells nicer.
9. The Best Cleaning Tools and Methods Currently Available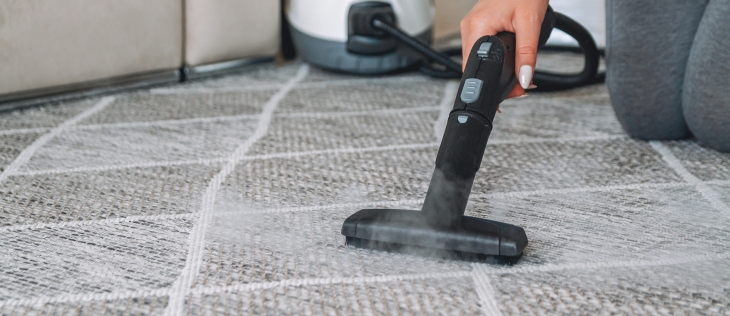 You aren't receiving the greatest cleaning tools available whether you purchase a carpet cleaner or rent one from a large box retailer. Your carpets can be thoroughly cleaned with professional carpet cleaning equipment. Companies offer less expensive and lower-quality carpet models for homeowners since they are more expensive than you would ever want to spend on the carpet.
When you choose professional carpet cleaning, you also receive the best cleaning products on the market. These experts invest in the best cleaning products for the job since they are aware of what it takes to remove difficult stains from your carpet.
You require expert carpet steam cleaning to remove the dust and clay material from your carpets. You'll appreciate the time you'll save while enhancing your appearance and getting rid of any unpleasant scents. To help with your family's general health and safety, carpet cleaning can enhance the air quality in your house.
Carpet steam cleaners are prepared to take on your home's carpets and make them look their best.