In our fast-paced modern lives, it's easy to overlook the impact our environment has on our overall well-being. We often underestimate the connection between cleanliness and happiness, dismissing it as mere tidiness. However, scientific studies and house cleaning services have shown that maintaining a clean home goes beyond aesthetics and has a profound effect on our mental and emotional states. In this article, we will explore the undeniable link between cleanliness and happiness, uncovering the hidden benefits that a clean home can bring to our lives.
A Sense of Calm and Serenity
Imagine walking into a spotless home, free from clutter and chaos. The clean and organized environment immediately creates a sense of calm and serenity. Cleaning services in Melbourne suggest that a clean-living space can help reduce stress levels, allowing us to relax and unwind more easily. The visual orderliness and cleanliness promote a sense of control and stability, providing a foundation for a peaceful state of mind.
When our surroundings are clean and organized, we don't have to waste mental energy searching for misplaced items or navigating through cluttered spaces. Instead, we can focus on activities that bring us joy and fulfillment. A clutter-free home provides a blank canvas for creativity and allows us to engage in activities with a clear mind, whether it's pursuing a hobby, spending quality time with loved ones, or simply enjoying a moment of solitude.
Improved Physical Health
A clean home not only benefits our mental well-being but also plays a crucial role in our physical health. According to cleaning services, regular cleaning practices, such as dusting, vacuuming, and sanitizing, help eliminate allergens, bacteria, and other harmful substances that can negatively impact our health. Breathing in clean air, free from dust and pollutants, contributes to better respiratory health and a stronger immune system. When our bodies are healthier, we experience fewer illnesses, leading to an overall happier and more fulfilling life.
Furthermore, a clean home promotes better hygiene practices. By regularly disinfecting surfaces, we reduce the risk of spreading germs and viruses. This is especially important in households with young children or elderly family members who may be more susceptible to infections. Maintaining cleanliness in the kitchen and bathroom areas helps prevent foodborne illnesses and the spread of harmful bacteria, ensuring a safe and healthy environment for everyone.
Enhanced Productivity and Focus
Have you ever tried to concentrate or be productive in a cluttered and messy environment? It's undoubtedly a challenging task. Research and house cleaners have shown that a clean and organized space has a positive effect on our cognitive abilities. By removing distractions and creating an orderly atmosphere, we can improve our focus, productivity, and creativity. A clutter-free environment allows our minds to stay clear and focused on the tasks at hand, enabling us to accomplish more and experience a greater sense of achievement.
When our physical space is organized, our thoughts and ideas can flow more freely. We can locate items easily, find necessary documents or materials without delay, and maintain a structured workflow. This not only saves us time but also reduces feelings of overwhelm and frustration. A clean and organized home office or workspace can provide the ideal setting for tackling projects, studying, or engaging in creative endeavors. By optimizing our environment for productivity, we can create a positive cycle where accomplishments lead to greater satisfaction and motivation.
Boosted Mood and Mental Well-being
The state of our surroundings can significantly impact our mood and mental well-being. Living in a clean and well-maintained home can uplift our spirits, promote a positive outlook, and reduce feelings of anxiety and depression. As per home cleaning services, clutter, and disorganization can create a feeling of overwhelm, whereas cleanliness and orderliness contribute to a sense of harmony and contentment.
Numerous studies have highlighted the psychological benefits of a clean environment. A clean home can provide a sense of accomplishment and pride, boosting our self-esteem. It offers a sanctuary where we can retreat from the external world, finding solace and comfort in our personal space. In addition, according to carpet steam cleaning in Melbourne, the act of cleaning itself can be therapeutic, serving as a form of mindfulness or stress relief. Engaging in cleaning tasks allows us to focus on the present moment, immersing ourselves in the process and temporarily setting aside worries or anxieties.
Strengthened Relationships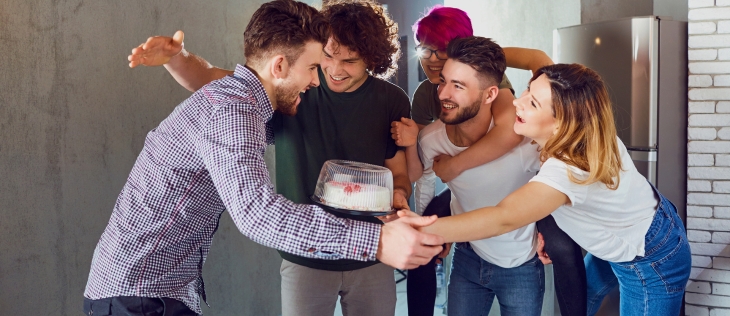 Believe it or not, the cleanliness of our homes can even affect our relationships with others. A clean and tidy home is more welcoming to guests, allowing for more comfortable social interactions. It demonstrates respect for our loved ones and promotes a sense of pride in our living environment. Furthermore, according to a reputed cleaning company, sharing household chores and maintaining cleanliness as a team can foster a sense of cooperation and unity, strengthening the bonds between family members or roommates.
When our homes are clean and organized, we can create spaces that encourage connection and quality time with loved ones. A clutter-free living room invites conversations and relaxation, while a clean dining area sets the stage for enjoying meals together. By maintaining cleanliness as a collective effort, we cultivate an environment of shared responsibility and mutual respect. This not only lightens the individual load but also strengthens the overall dynamics and happiness within the household.
Cleaning your home is therefore a necessary aspect of daily life, whether you enjoy doing it well or would do anything to avoid it. According to cleaning services, thanks to significant technological advancements, time-consuming household tasks can now be completed in a matter of minutes. While being thorough is still essential, if you choose your tools wisely, you won't need to spend hours on the task. If studies show that it may also make you happier, it is worth taking a little more time to make sure your home stays less chaotic.
Cleaning tasks that produce clean environments are crucial for growing empathy, compassion, and connection.
Conclusion
The connection between cleanliness and happiness goes beyond mere appearances. A clean home has the power to transform our lives by fostering a sense of calm, improving our physical health, enhancing productivity, boosting our mood, and strengthening our relationships. As per the advice of house cleaners, incorporating regular cleaning practices into our routines can lead to a more fulfilled and joyful existence. So, let's embrace the transformative power of cleanliness and create a haven that supports our well-being, both inside and out. Remember, clean homes pave the way to happy lives.