Carpets are a popular flooring choice for many homes, providing comfort, insulation, and aesthetic appeal. However, traditional carpet cleaning methods often involve the use of harsh chemicals that can be harmful to both the environment and your health. Fortunately, there are eco-friendly alternatives that allow you to clean your carpets effectively while minimizing the impact on the planet. In this article, we will explore green cleaning solutions for your carpets, providing you with eco-friendly options for a healthy home.
Vacuum Regularly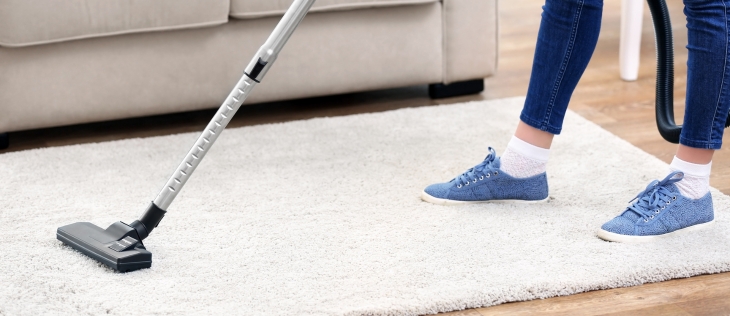 Regular vacuuming is the first step in maintaining clean carpets and reducing the need for more intensive cleaning methods. Invest in a high-quality vacuum cleaner with a HEPA (high-efficiency particulate air) filter. HEPA filters trap small particles, such as dust, pollen, and pet dander, preventing them from being released back into the air. Vacuum your carpets at least once a week, paying extra attention to high-traffic areas and areas prone to spills or dirt accumulation.
Cleaning sensitivity is reduced thanks to sustainable cleaning products. While most people are concerned with the carpet steam cleaning technique, it is crucial to vacuum thoroughly before cleaning. Studies show that the method eliminates 79% of all carpet particulates. One of the advantages of eco-friendly carpet cleaning for households is the use of certified, tested, or approved carpet cleaning products. Eco-friendly logos assist in giving reassurances regarding the security of your children and pets.
Use Baking Soda for Odor Removal
According to professional carpet steam cleaners, baking soda is a versatile and eco-friendly cleaning agent that can effectively remove odours from your carpets. Sprinkle baking soda liberally over the carpet, focusing on areas with unpleasant smells. Leave it on for a few hours or overnight to allow it to absorb the odours, then vacuum it up.
Baking soda is safe to use and doesn't leave behind any harmful residues, making it an ideal natural solution for freshening up your carpets.
The Most Effective Green Carpet Cleaning Technique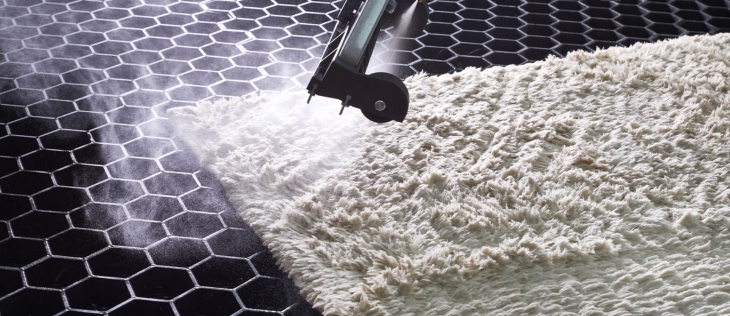 The most environmentally friendly method of carpet steam cleaning in Melbourne, if you just clean it once a year, is hot water extraction. The hypoallergic symptoms that some people experience while cleaning can be decreased by using eco-friendly cleaning products.
The Carpet and Rug Institute has established that the most effective and efficient method of cleaning is to use hot water extraction to rinse the carpet thoroughly of all contaminants. If the carpet has been deep cleaned or restored, it is generally advisable to avoid walking on it for a few hours after cleaning. The carpet can be dried more quickly by speed drying.
Try Vinegar and Water Solution
Vinegar is another eco-friendly cleaning agent that can be used to tackle stains and refresh your carpets. Mix equal parts of white vinegar and water in a spray bottle. Spray the solution onto the stained areas of your carpet and let it sit for a few minutes. Gently blot the stain with a clean cloth or sponge, working from the outer edges toward the center to prevent spreading. Repeat the process until the stain is lifted, then rinse the area with clean water and blot dry.
Use Natural Carpet Cleaning Products
If you prefer using ready-made carpet cleaning products, opt for natural and biodegradable options. Look for eco-friendly carpet steam cleaners that are certified as non-toxic and free from harsh chemicals. These products are typically made from plant-based ingredients and are safe for both your family and the environment.
Read the labels carefully and choose products that have minimal impact on air and water quality while still providing effective carpet cleaning results.
Carpet Steam Cleaning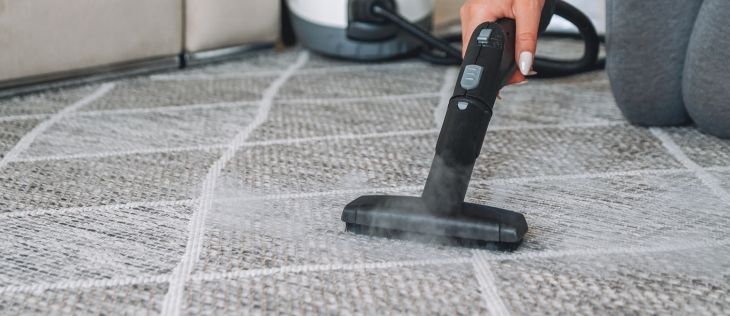 Steam cleaning is a popular and effective method for deep-cleaning carpets, and it can be done using eco-friendly practices. Instead of using chemical-laden detergents, opt for a steam cleaner that utilizes hot water and steam to remove dirt and grime.
The heat from the steam kills bacteria, dust mites, and allergens, leaving your carpets clean and sanitized. Steam cleaning not only eliminates the need for harsh chemicals but also uses less water compared to traditional carpet cleaning methods, making it a greener choice.
Hire Professional Green Carpet Cleaners
For a thorough and eco-friendly carpet cleaning, consider hiring professional carpet cleaners who specialize in green cleaning practices. These companies use environmentally friendly cleaning methods and products to ensure a safe and healthy home environment.
Look for carpet steam cleaning in Melbourne that is certified by reputable eco-friendly organizations. These certifications ensure that the cleaning process meets strict environmental standards.
Preventive Measures
Taking preventive measures can help keep your carpets clean and reduce the need for frequent deep cleaning. Place doormats at entrances to trap dirt and debris before they are tracked onto the carpets. Implement a no-shoes policy in your home to minimize the amount of dirt and contaminants brought in. Use carpet runners or area rugs in high-traffic areas to protect the carpet fibres. Regularly clean and groom your pets to minimize shedding and pet-related stains on your carpets.
Professional Carpet Maintenance
Regular professional maintenance can extend the lifespan of your carpets and keep them looking their best. Professional Carpet Cleaning Company in Melbourne offers maintenance services that use eco-friendly practices. These services typically include deep cleaning, stain removal, and the application of eco-friendly carpet protectants. By investing in professional maintenance, you can preserve the cleanliness and appearance of your carpets while reducing the need for frequent deep cleaning.
Dispose of Waste Responsibly
If you decide to replace your carpets, make sure to dispose of the old carpets responsibly. Carpets are not biodegradable and can have a significant environmental impact if not disposed of properly. Check with your local waste management facilities for guidance on recycling or proper disposal options for old carpets. Some facilities offer carpet recycling programs, ensuring that the carpets are recycled into new products rather than ending up in landfills.
By implementing these eco-friendly carpet cleaning solutions, you can maintain clean and healthy carpets while minimizing your environmental footprint. Green cleaning not only benefits the planet but also creates a safer and healthier living environment for you and your family. With these tips, you can enjoy fresh, clean carpets without compromising your commitment to sustainability.