When it comes to achieving a clean and sparkling home, having the right cleaning products is essential. Professional house cleaners have extensive experience in maintaining cleanliness and often rely on specific products to achieve outstanding results. In this blog post, we will delve into the top cleaning products recommended by professional cleaners. From all-purpose cleaners to specialized solutions, these products have proven their effectiveness and efficiency in tackling various cleaning tasks. By incorporating these recommended products into your cleaning routine, you can elevate the cleanliness of your home to a professional level.
All-Purpose Cleaner
An all-purpose cleaner is a staple in every cleaning arsenal. It is versatile and can be used on a wide range of surfaces, including countertops, floors, and appliances. Professional cleaning services recommend selecting a high-quality all-purpose cleaner that is effective in removing dirt, grease, and stains without leaving residue behind. Look for products that are non-toxic, biodegradable, and safe for both you and the environment.
Microfiber Clothes
Microfiber cloths are a game-changer in the world of cleaning. These ultra-soft and highly absorbent cloths are recommended by professional house cleaning services for dusting, wiping surfaces, and polishing. Their fine fibers attract and trap dust, dirt, and particles, making them more effective than traditional cotton or paper towels. Microfiber cloths are also reusable and can be washed and used multiple times, reducing waste and saving money in the long run.
Glass Cleaner
To achieve streak-free and crystal-clear windows and mirrors, cleaning services in Melbourne rely on quality glass cleaners. Look for products specifically formulated for glass surfaces that effectively remove fingerprints, smudges, and dirt. Avoid cleaners that contain ammonia, as they can leave a hazy residue. Opt for environmentally-friendly glass cleaners that are ammonia-free and safe for use around children and pets.
Carpet Cleaner
Carpeted areas require specialized care to maintain their appearance and cleanliness. Professional carpet steam cleaners recommend using a reliable carpet cleaner to remove deep-seated dirt, stains, and odours. Look for carpet cleaners that are suitable for your carpet type and can be used with carpet cleaning machines or as spot treatments. Consider products that are non-toxic, eco-friendly, and designed to lift stains without damaging the carpet fibers.
Stainless Steel Cleaner
For homeowners with stainless steel appliances and fixtures, professional home cleaning services suggest using a dedicated stainless-steel cleaner to keep them looking shiny and fingerprint-free. Stainless steel cleaners effectively remove fingerprints, smudges, and water spots while leaving a protective layer to prevent future buildup. Choose cleaners that are specifically formulated for stainless steel and avoid abrasive cleaners that can scratch the surface.
Grout Cleaner
Grout can be a magnet for dirt, grime, and discoloration, especially in high-traffic areas like bathrooms and kitchens. Professional cleaners recommend using a specialized grout cleaner to tackle stubborn stains and restore the original color of the grout lines. Look for grout cleaners that are easy to apply and penetrate deep into the grout, breaking down dirt and mould for tile and grout cleaning. Consider using grout brushes or tools specifically designed to scrub the grout for optimal results.
Natural Cleaning Solutions
Many professional house cleaners advocate for the use of natural cleaning solutions, especially for those who prefer eco-friendly alternatives. Products like vinegar, baking soda, and lemon juice can be highly effective in removing stains, deodorizing, and disinfecting various surfaces.
They are non-toxic, readily available, and can be used in combination with other cleaning products or on their own. However, it's important to note that natural cleaning solutions may not be suitable for all surfaces, so always check compatibility before using them.
OXO Microfiber Hand Duster
This plush, fluffy duster collects all the dust that is gathering on your cabinets and shelves in one swift motion. It's flexible and lightweight, comfortable, and simple to manoeuvre in constrained or challenging areas. Its reusable head can be machine washed, however, it works best if you just wash it by hand in cold water.
OXO's 3-in-1 Extendable Duster is particularly well-regarded if you require a tool to reach high places. It has three replaceable brush heads and can extend to 8 feet or collapse to 3 feet.
You can try the Guppyfriend bag to help reduce sending plastic into waterways when you wash microfiber.
FURemover Pet Hair Removal Broom with Squeegee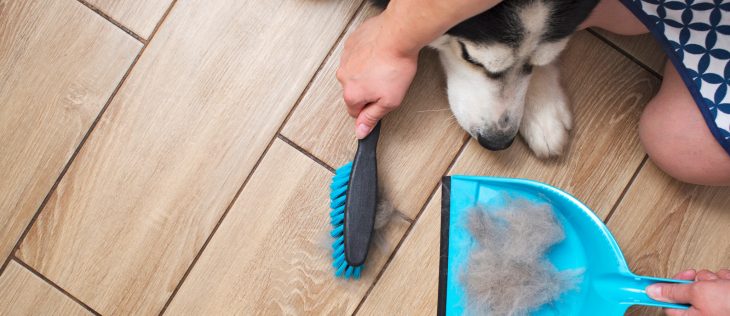 This multipurpose broom is capable of handling both dense pet hair and a slick spill. The carpet and rugs, as well as other typically challenging surfaces like hardwood and linoleum, are drawn to the hair and debris by 100% natural rubber. If you need to remove liquid from windows, showers, tile, and hardwood, utilize the built-in squeegee edge. It has a 5-foot maximum reach.
O-Cedar Spin Mop and Bucket Floor Cleaning System
This cleverly created technique enables hands-free wringing. Your mop spins in the bucket thanks to a unique spinner that is operated by a foot pedal, which also helps to limit water splashes.
To more effectively clean the corners of your house, the mop head is fashioned like a triangle and spins 360 degrees. Whether used wet or dry, microfiber is as effective on tiles and hardwood floors, including the ones in your kitchen.
Living room and bathroom: Stoner Invisible Glass Premium Glass Cleaner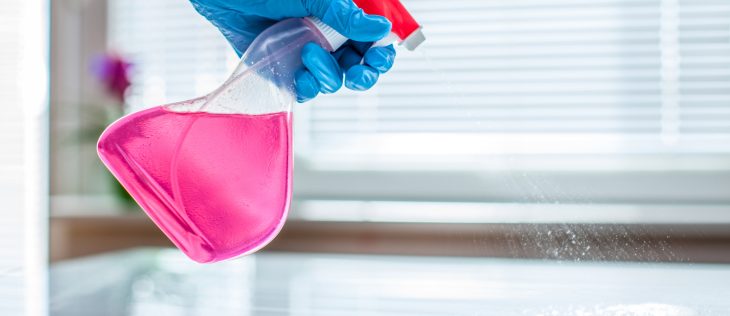 People who have used this glass cleaner, which is available in spray and aerosol form, never switch to another brand. Since it doesn't include any soaps, fragrances, or colors, your mirrors and glass surfaces will be sparkling clean and streak-free when you're finished. It's also free of ammonia.
Once all the glass surfaces in your bathroom and living room have been cleaned, feel free to use them on your automobile to get rid of the stains, animal waste, and other messy byproducts of driving outside.
Conclusion
Professional cleaning services rely on specific cleaning products to achieve exceptional cleanliness in homes and commercial spaces. Incorporating these top-recommended products into your cleaning routine can help you achieve professional-level results.
From all-purpose cleaners to specialized solutions for different surfaces, choosing high-quality and effective products is crucial. Whether you prefer traditional cleaning solutions or opt for eco-friendly alternatives, these recommended products will elevate your cleaning game and ensure a spotless and fresh living environment.