The hub of the house is the kitchen. Although it's a lovely location to cook and spend time with loved ones, it's simple for your appliances to become neglected and soiled. Do you want to update them without going over budget?
House cleaning services can be a practical approach to improve the look of your kitchen, including the counters, small appliances, refrigerator, and oven. Deep cleaning your kitchen appliances will improve their appearance, increase their performance, and extend their lifespan. To get started, you don't need any expensive machinery or chemicals; all you need are some cleaning products, a lot of patience, and some elbow grease.
1. Non-Toxic Cleaning Agents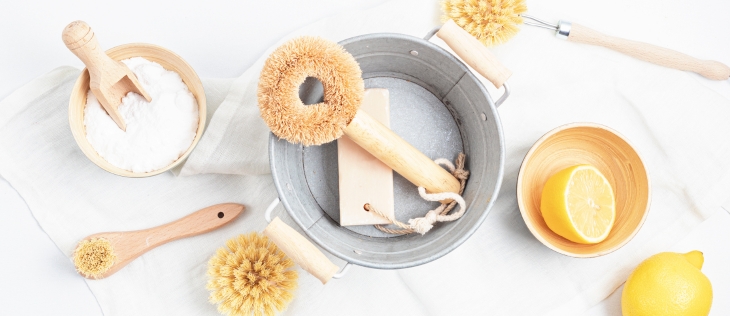 You don't need to use harsh chemicals that could hurt you or the environment to thoroughly clean your kitchen appliances. Numerous non-toxic solutions function at least as well as toxic ones. According to house cleaners, baking soda, and vinegar are kitchen allies that can assist remove difficult stains and filth from ovens, stovetops, and slow cookers, as was discussed in the previous sections.
Additionally, stainless steel equipment can be cleaned and conditioned without leaving streaks by using olive oil and white vinegar. Don't forget to clean your microwave and dishwasher using natural ingredients like salt and lemon juice. In addition to making your appliances seem clean and sparkly, these non-toxic solutions also provide a safer and healthier living space for you and your family.
2. How to Thoroughly Clean an Oven
Let's focus on how to deep clean your oven after talking about the significance of cleaning kitchen appliances thoroughly. As per the experience of cleaning services in Melbourne, the most effective method for doing this is to apply a thick paste of baking soda and water. While avoiding the heated elements, spread this paste around the whole interior of your oven.
For best results, let the paste soak for several hours or perhaps overnight. Baking soda can remove any accumulated grease and absorb dirt, making it simpler to clean away with a moist towel. Remember to take out the oven racks and clean them individually in a sink with warm water and dish soap. The paste should then be removed using a damp towel. To remove any leftover material, use a solution of two parts water to one part white vinegar in an oven-safe pan set in the middle rack.
To prevent any irritability, you should put on rubber gloves. In addition to the procedure described above, you can also deep clean your oven with non-toxic products like dish soap, salt, or lemons. Beyond making a good impression on visitors, keeping your appliances clean increases their longevity and guarantees that they will continue to function well for many years to come.
3. Keeping your refrigerator clean
As per the suggestion of vacate cleaning in Melbourne, every three to four months, give your refrigerator a thorough cleaning to alter your kitchen appliances. Use a spray bottle to combine equal parts water and vinegar, label it as a food-safe cleaner, and keep it in the fridge as a do-it-yourself refrigerator cleaning option. Use a solution of water, white vinegar, dish soap, and baking soda to scrub the interior. Make a mixture of baking soda and water, then apply it to stubborn stains. Let it sit for 10 to 15 minutes, then remove with a damp cloth.
Use a bristle brush to clean wire baskets and shelves instead of abrasive cleaning pads that could harm the wire coatings. Before moving the appliance back into position and plugging it in, sweep the trash off the floor. Maintaining cleanliness means wiping drips and puddles as soon as they are noticed.
Cleaning your refrigerator using non-toxic products like vinegar and baking soda is a useful approach to enhance the hygienic conditions and durability of your appliances. Rubber gloves should still be used, though, to prevent irritability.
4. Dishwasher cleaning techniques
Deep cleaning your dishwasher is necessary to keep your kitchen spotless. It not only ensures that your dishes are immaculate when they are finished, but it also increases the dishwasher's longevity. In addition to routine maintenance, complete cleaning can be accomplished using professional cleaning services in Melbourne or do-it-yourself guidelines.
Before starting the machine on a hot cycle, put a dishwasher-safe bowl with vinegar at the bottom. A vinegar rinse can be applied for a speedy do-it-yourself repair. Check the arms and drain frequently, clearing any debris, and sanitizing the machine. After that, run the dishwasher through a half-cycle of baking soda deodorization. These easy procedures can help your dishwasher stay clean while also making your dishes sparkle.
Sanitising may not seem to be the main priority when it comes to deep cleaning kitchen appliances, especially the dishwasher. However, ignoring this component of appliance cleanliness can result in the growth of noxious bacteria and odors, which can affect how clean your dishes are overall. The section offers advice on how to maintain your dishwasher in peak shape, including how to sanitize any vulnerable sections using a mild bleach solution.
The section also discusses the possible drawbacks of skipping pre-washes and failing to run sanitizing cycles frequently enough. By highlighting the significance of sanitizing your dishwasher, readers will gain control over the upkeep of their appliances and a fresh respect for thoroughly cleaning every component of their kitchen.
5. Microwave cleaning instructions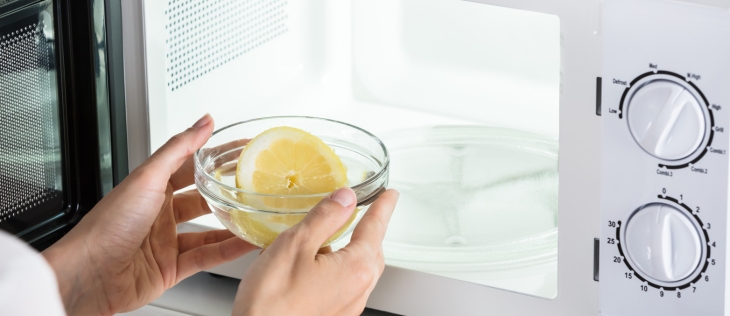 As per the advice of the cleaning company, to keep your microwave in good operating order, you must routinely clean it. You can make a cleaning solution that can get rid of stubborn stains and bad odors with basic items like vinegar and water. In a bowl that can go in the microwave, combine one cup of white vinegar and one cup of water to start. The mixture should steam after one minute of microwave heating. The interior of the microwave should then be thoroughly cleaned by wetting a cleaning cloth or sponge with the solution.
Put on rubber gloves and use a sponge dipped in the leftover water/vinegar mixture to gently clean any tough stains. The microwave can also be steam cleaned with a bowl of water and dish soap. Regular cleaning will make your microwave live longer and perform more effectively in addition to improving its appearance and fragrance. Remember to keep the appliance clean to ensure longevity by mopping up spills as they happen and performing periodic deep cleanings.