House cleaning services can differ depending on the situation. The majority of the time, these variables dictate the kind of cleaning services most suited for any organization's current requirements. If you have a better grasp of this, whether you are the owner or manager of a property, you will be able to hire the best cleaning company at a reasonable price.
It's important to keep in mind that cleaning services are not just for large homes.
No matter how big your house or commercial area is, hiring an expert to vacate cleaning in Melbourne will save you time and keep your home clean. Different cleaning services within this enormous industry will be suitable for various business types. These can include the desire for a one-time basic clean or the need for an industrial clean.
In this article, we'll look at some of the cleaning options accessible to you to assist you decide what you need.
1. Regular Cleaning
You should hire everyday cleaning services from a cleaning company if your homes require regular cleaning. A daily cleaning requirement is typically made according to the client's needs.
Daily cleaning services are frequently needed due to normal wear and tear, a large capacity, and heavy foot traffic all day. Regular cleaning helps you make a good impression on visitors and gives the impression that your home is tidy.
Examples of daily cleaning:
Cleaning and sanitizing light switches, handles, and doorknobs
Dusting and de-cluttering light fixtures
Glass, windows, and any painted surfaces should be cleaned.
Keeping all hard surfaces clean and sanitary
Sweeping or vacuuming the floor
Cleaning and sanitizing the kitchen, sinks, and spaces where food is prepared
Cleaning tea towels and hand towels
Bathrooms and restrooms should be cleaned and sanitized.
Emptying recycling and trash bins, and when necessary, cleaning and sanitizing
2. Windows Cleaning
For most customers, a window cleaning service is required. Cleaning the windows in your home or business contributes to giving customers who visit your location a sense of professionalism and competence. Window washing can be scheduled on an as-needed basis or a regular basis, especially during moving in cleaning.
Window cleaning services vary and are dependent on the needs of the customer. washing the reception area and low-lying windows, which are visible to clients, are examples of some of the easier tasks, but other windows that are more difficult to reach require methods like rope access window washing. The most effective and non-intrusive approach to cleaning your windows is by using a professional window cleaning service.
3. Carpet Cleaning
Cleaning carpets involves getting dirt out of them. There are various methods to complete the task, including hiring expert carpet cleaners and cleaning it yourself.
Let's now examine the three techniques for cleaning carpets.
The "Hot water method" is another name for steaming. Here, detergent is incorporated with warm water. poured on the carpet, after which machinery is used to extract the filth. Utilizing specialized low-moisture equipment, and dry cleaning.
Vacuum cleaning: In this instance, the carpet is sprayed with water just, devoid of any detergent, using the wash head.
Normal people are not capable of performing carpet cleaning effectively and efficiently. The purpose of working with expert carpet cleaning businesses is to achieve this.
These businesses typically employ a group of skilled and knowledgeable professional cleaners. Additionally, they spend money on specialized cleaning equipment to complete the job more quickly and effectively than average workers.
4. Vacate Cleaning Melbourne
You want your home to be neat and clean, just like every other Melbourne property owner does. The house tends to lose its shine despite frequent cleaning by the owners due to prolonged exposure to the elements and ordinary use. With its top-notch cleaning services, cleaning professionals assist you in bringing your property back to its former splendour. With their vacate cleaning in Melbourne, the qualified cleaners will assist you in getting ready to move. No of the project's size, scale, complexity, location, or deadline, the cleaners are equipped to handle it.
5. House Cleaning Services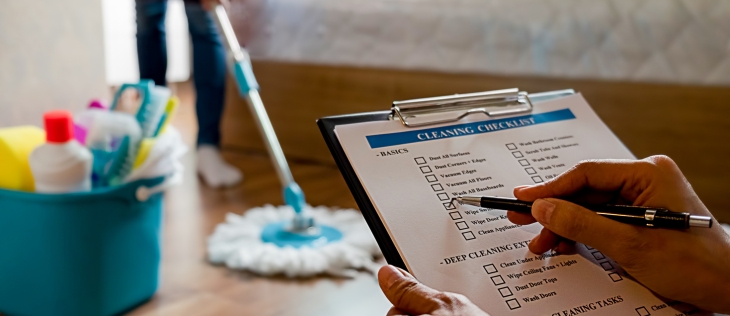 House cleaning services are one of the cleaning services that perfectly suit the majority of client needs. You can rely on your home's cleanliness to be in capable hands, and vice versa. The skilled cleaners are personable, trustworthy, dependable, and well-trained. Professional cleaners utilize natural cleaning options since studies have shown that using natural products in the house and practicing green cleaning is good for overall health. House cleaning services can adjust to your cleaning priorities or concentrate on the areas that require the most cleaning.
The experts take on the job of thoroughly cleaning your house, from the front door to the last corner. It will be immaculately tidy.
6. Bond Cleaning
The professional cleaning company can assist the tenant and real estate agent with the to-do list for the bond-back cleaning since the tenant must return the property to the owner in the same condition. You can talk about your needs for bond cleaning as a client. To make sure your home is spotless, you must spend hours cleaning it, not to mention the money spent on materials and tools. To handle the jobs for you, it is preferable to use a skilled bond back cleaning pro.
7. Move Out Cleaning Services
When their rental agreement is about to expire, the majority of tenants begin to worry about getting their bond money back. The condition of the property must be returned to the landlord following the terms of the tenancy agreement. They risk losing their security deposit if they don't comply.
Your landlord or property manager will perform a final inspection when your lease is up to make sure the apartment has been cleaned to your satisfaction and has not sustained any damage. If your property doesn't match the landlord's standards, you won't be entitled to your security deposit returned. Your landlord will provide you with an official condition report following the inspection. Therefore, you must hire expert move-out cleaning services to guarantee that your property is thoroughly cleaned.
8. Grout Cleaning
With the help of expert tile and grout cleaning services, you can love your bathroom, kitchen, and laundry room once more.
Cleaning experts can: Use a combination of strong equipment and tried-and-true items
Tile and grout cleaning
Make your tiled surfaces sparkle again.
Keep them away from dirt and germs
Tiles are fantastic because they require less upkeep. As a result, many homeowners are pleased to quickly clean or polish their tiles. Not all tile issues are, however, immediately apparent; in many instances, the damage may be undetectable to the unaided eye. Grease and bacteria can accumulate in layers in tiled bathrooms and kitchens. This could be dangerous as well as potentially discoloring over time!
9. Moving in Cleaning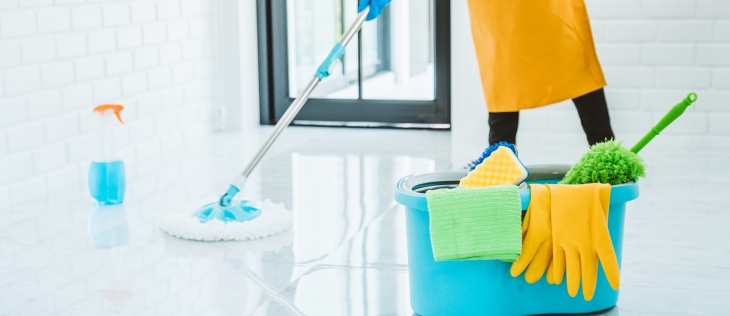 This service is for you if you are moving in. The cleaning service will be committed to your cleaning and put forth great effort to thoroughly scrub and clean your property. In other circumstances, the property may require a qualified cleaning service following construction or restoration so that the renter may move in without a hitch.
In this situation, the experts can assist you in cleaning the newly built home and preparing it for your transfer. Additionally, they can sanitize the space before you move in to ensure that you feel clean, hygienic, and comfortable there. All you need is a reliable cleaner to clean your current home before you decide to move into a new place.