Maintaining a clean and comfortable working environment requires routinely deep cleaning your workspace. A thorough commercial cleaning checklist prevents the transmission of illnesses and viruses and keeps dust and clutter under control. When there has been a problem with illness or rodents, a clean workplace will encourage workers and make them feel better about reporting to work.
It makes sense that, as a business owner, your first concern is managing your enterprise and getting the most out of each eight-hour workday. However, it's simple to miss the problems that are there in front of you during the process. The overall effectiveness of your workplace and the general happiness of your staff are significantly impacted by office cleanliness. It's imperative that you continue to watch out for these indications that your office requires professional cleaning services.
1. Dust on surfaces that can be noticed
The accumulation of dust on numerous surfaces is one of the first key signs that your office needs a thorough tile and grout cleaning. Regularly, pollen, dirt, and microscopic waste particles drift through the air and land on whatever table, chair, or countertop they can find.
Your workplace furniture may begin to accumulate deeper layers of dust after a few weeks. This not only makes the area appear unclean, but it can also cause several breathing problems for your staff.
2. Continual allergic flare-ups
If any of your team members suffer from environmental allergies, their symptoms may be a warning sign that your office needs to be cleaned. It gets much easier for workers to breathe in these particles as dust and other waste accumulate in the workplace.
Their respiratory systems may become irritated by this, resulting in a range of mild to severe symptoms like coughing, sneezing, or asthma episodes. If your employees routinely voice health complaints, it may be time to hire professional cleaners.
3. Off-putting odours in the office with carpet steam cleaning
An additional important indicator that your office needs expert cleaning is the prevalence of offensive odours throughout the building. Nobody wants to smell something unpleasant while they're trying to work, but in companies that don't prioritise cleaning specific portions of the room, this can be a reality.
Rugs, it's true, are among the most prevalent odour-producing materials because of how frequently accidents happen on them. Fortunately, understanding how frequently carpet steam cleaning will assist you in getting rid of unwanted odours and preventing their recurrence.
4. Damage to regular business
If you don't perform routine office cleanings, you can find that you're losing clients. When your office is neat and well-organized, customers are more likely to see your company as professional. However, if your office isn't kept up, clients can feel uneasy doing business with you or think that you don't provide high-quality services. It could be time to focus on the workplace itself if you notice a decline in clients.
Make sure to get in touch with a commercial cleaning company if you see any of these signs that it's time to clean your office space.
These experts can evaluate your workplace and make sure you receive the ideal level of care to leave it spotless.
5. Prevent accidents at work
You can maintain your workplace cleaner and make it a safer environment for employees to work in by hiring professional cleaners. An unorganized workplace can result in on-site accidents and workplace injuries, which is a messier scenario to handle.
6. Preserve personnel health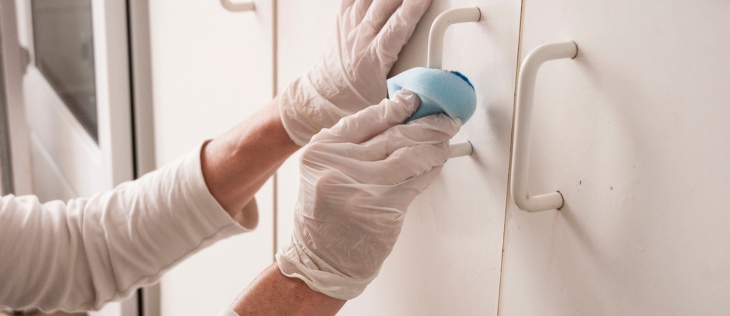 Due to the high number of people who enter and exit offices, they are renowned for transmitting diseases and germs.
Common office items, like doorknobs, fridge handles, coffee makers, and phone receivers, can transfer germs and pathogens.
If not get cleaning services frequently and thoroughly, even places that don't appear to be grossly dirty can harbour and spread diseases and germs.
7. Make an outstanding first impression
Impress your customers by showing off a spotless office, especially in the lobby, waiting area, conference room, and restrooms, which have been cleaned by a commercial cleaning checklist in commercial cleaning.
To impress your customers, keep your business spotless and organised. This will encourage them to conduct business with you and have more faith in your goods and services.
8. Boost productivity rates
Did you know that multiple studies have found that happier, more productive employees are associated with cleaner workplaces?
Help your staff make the cleanest workspace possible for them if you want them to perform at their highest level. After all, disorganised work areas sometimes result in disorganised minds.
It's time to leave the cleaning to the professional cleaners that are trained in office cleaning so you can focus more on what is important.
9. Construct a workspace of higher quality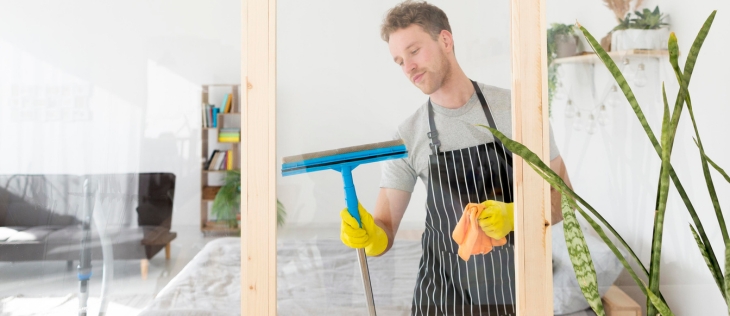 You can determine how frequently a building had done window cleaning just by entering it.
Maintaining a spotless workplace sends a clear message to your staff that you appreciate their time and contributions and that you want to give them a high-quality place to work.
Utilizing office cleaning services also conveys to your customers how much you appreciate the way your company looks, as well as their perceptions of your company and brand as a whole.
10. Business type
How frequently the office has to be deep cleaned depends on the type of work it performs. Compared to larger workplaces, regular to small enterprises require less frequent tile and grout cleaning. Additionally, offices in hospitals or those connected to factories require more frequent deep cleaning.
11. Traffic on foot
The volume of visitors and/or staff in your office will greatly influence how frequently you deep clean. Usually, more people and more visitors call for more thorough cleanings.
12. Seasons
Surprisingly, the seasons can also influence how frequently a business needs a deep window cleaning. Seasonal changes bring colds and flu, which may necessitate intensive cleaning to protect staff from outbreaks. Additionally, throughout the winter, foot activity will attract mud, snow, and sleet, increasing the need for frequent deep cleanings.
The advantages of keeping a workplace atmosphere clean are numerous. The improvement in aesthetics is the most obvious advantage of thorough workplace carpet steam cleaning. This makes your workplace feel more welcoming and comfortable for your employees while also helping to spread the proper word about your company to everyone who comes.
Employees' perceptions of an office's cleanliness can change dramatically. A cleaner workplace will not only improve employee comfort and well-being, but will also boost productivity by reducing disease brought on by bacteria, pollen, and dust.
Because sick days are taken less frequently, there is a positive correlation between lower sickness rates and higher production. When weighing whether or not to spend money on office cleaning services, there is a wide selection of amazing advantages to take into account.