In recent years, there has been a growing awareness of the impact our daily actions have on the environment. From reducing plastic waste to conserving energy, individuals and businesses are making conscious efforts to adopt more sustainable practices. One area where this shift is particularly important is in the realm of cleaning services.
Traditional cleaning products and methods often contain harmful chemicals that can have adverse effects on both our health and the environment. In this blog post, we will explore the importance of eco-friendly cleaning services and how they can contribute to a healthier and greener future.
First and foremost, let's discuss the impact of traditional cleaning products on our health. Many conventional cleaning products contain harsh chemicals such as ammonia, chlorine, and phosphates. These substances can release toxic fumes, leading to respiratory problems, allergies, and even more serious health issues over time. According to professional house cleaning services, the use of eco-friendly cleaning products, on the other hand, eliminates the risk of exposure to these harmful chemicals, making it a safer option for both cleaning professionals and the people who inhabit the spaces being cleaned.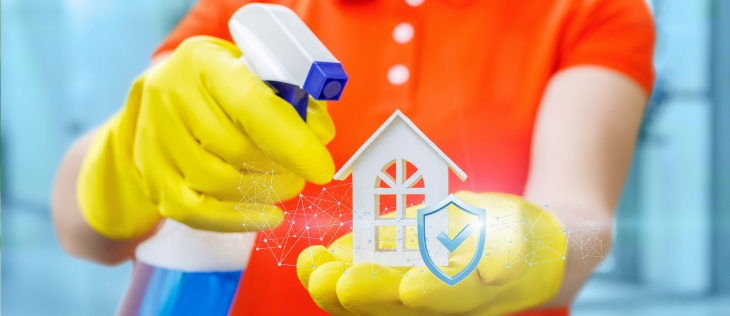 Additionally, eco-friendly cleaning products are often made from natural, biodegradable ingredients. This means that they break down more easily and quickly after use, reducing their impact on the environment. In contrast, traditional cleaning products often contain synthetic chemicals that can persist in the environment for long periods, leading to water and soil pollution. As per the suggestion of cleaning services in Melbourne, by choosing eco-friendly cleaning services, you are actively contributing to the preservation of our natural resources and helping to protect the delicate balance of ecosystems.
Another important aspect to consider by house cleaners is the impact of traditional cleaning methods on energy consumption. Many conventional cleaning practices involve the excessive use of water and electricity. From leaving taps running unnecessarily to operating heavy machinery, these practices can be incredibly wasteful. Eco-friendly cleaning services, however, prioritize efficiency and sustainability. They utilize advanced techniques and equipment that minimize water and energy usage without compromising on cleanliness. By opting for eco-friendly cleaning services, you are not only reducing your carbon footprint but also saving valuable resources.
Furthermore, as per the advice of home cleaning services, the switch to eco-friendly cleaning services can have a positive impact on indoor air quality. Traditional cleaning products often contain volatile organic compounds (VOCs) that can linger in the air, causing respiratory irritation and other health problems.
Eco-friendly cleaning products, on the other hand, are free from these harmful substances, promoting a healthier indoor environment. This is particularly important for workplaces and commercial settings where employees and customers spend a significant amount of time. By creating a clean and toxin-free atmosphere, eco-friendly cleaning services can contribute to improved productivity and overall well-being.
The benefits of eco-friendly cleaning services extend beyond individual health and well-being. They also play a crucial role in addressing broader environmental challenges, such as climate change. Traditional cleaning products contribute to greenhouse gas emissions and pollution during their production, use, and disposal. On the other hand, house cleaning services suggest that eco-friendly cleaning products are often made from renewable resources and are manufactured using sustainable practices. By supporting businesses that prioritize eco-friendly cleaning, you are actively supporting the transition to a low-carbon economy and reducing your overall environmental impact.
It is worth noting that the demand for eco-friendly cleaning services is not limited to residential and commercial spaces. The hospitality industry, for instance, has recognized the importance of sustainability and is increasingly embracing eco-friendly practices. Hotels and resorts are opting for green cleaning solutions to minimize their environmental footprint and provide a healthier environment for their guests. This shift not only aligns with customer expectations but also creates a positive brand image and sets an example for other industries.
Conserves resources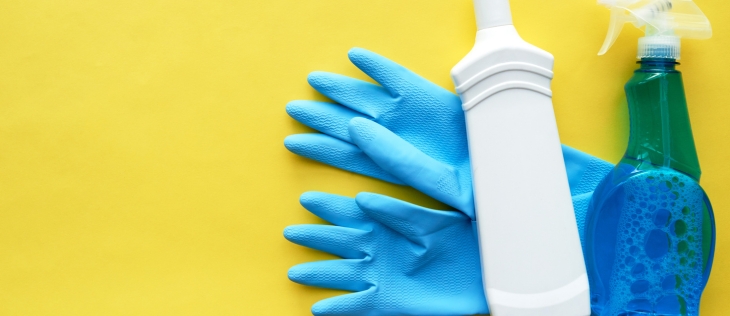 Since many environmentally friendly cleaning solutions have many uses, you won't need to buy a wide variety of products to clean every surface in your house or place of business. Since dissolvable cleaners are frequently sold in tiny sachets or tablet forms, the refilling feature of zero-waste household cleaning solutions may make storage simpler.
Bulky, hefty cleaning supply supplies won't require a large storage cabinet. Refillable cleaners are more simpler to use and store for businesses, saving time that could be spent on upkeep.
Less dangerous
It is much better to use environmentally friendly cleansers on hard surfaces. This is due to the chemicals' lower corrosivity and ability to clean softly without being harmful or harsh.
Additionally, eco-cleansers are far safer for human health. Chemical-based, non-biodegradable cleaners can be caustic and emit allergens as well as irritant vapours. According to house cleaners, using conventional cleaning techniques might result in allergic responses, poisoning, chemical burns, skin rashes, and respiratory irritation.
These substances can be extremely harmful if exposed too frequently. For the sake of the environment and the safety of their workers, businesses in the cleaning sector must start making the conversion to green cleaning solutions.
Lowers the possibility of contamination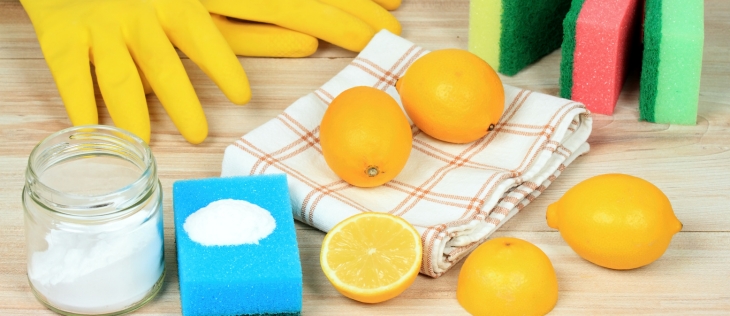 Using environmentally friendly cleaning products, in connection with the preceding point, guarantees that there is no chance of contamination. You don't need to be concerned about chemical runoffs in particular, which can contaminate the soil and groundwater.
Lowers pollution
Eco-friendly cleaning businesses also make a point of employing reusable or biodegradable goods in addition to using environmentally friendly and sustainable cleaning supplies. As a result, there is less waste and microbes may naturally break down everything that is disposed of.
In conclusion, the importance of eco-friendly cleaning services cannot be overstated. By opting for these services, you are making a conscious choice to prioritize your health, protect the environment, and contribute to a more sustainable future.
The use of eco-friendly cleaning products and methods not only reduces exposure to harmful chemicals but also conserves resources, improves indoor air quality, and supports the fight against climate change.
Whether in residential, commercial, or hospitality settings, eco-friendly cleaning services offer a win-win solution that benefits both individuals and the planet as a whole. So, let's make the switch today and pave the way for a cleaner, greener tomorrow.