Won't that be too stressful? Won't it be a little too much handling all the cleaning tasks all by yourself and then packing for the move? The worst part will be when you're not able to clean your house nicely and maintain a spotless appearance; you can kiss your bond goodbye. Scary, isn't it? Let's not imagine such scenarios. Let's think about all the good stuff and how hiring a dependable end of lease cleaning Pakenham professional can make your life stress-free. Let's begin:
1. Say Yes To Green Cleaning
Green cleaning is when the end of lease cleaning Pakenham professionals use plant-based/organic cleaning solutions. This means that they are not going to use any strong bleaching agents, potent alkali cleaners, foaming liquids, or any other chemical-based cleaning supplies. Green/eco-friendly house cleaning solutions are safe for the environment and your family in a way that they don't produce any harmful fumes or gases. The residue is not toxic either. The fragrance is minimal and the effect is as good as that of regular cleaning agents. So if you have any kids or senior family members in your house, you can rest assured that they're not going to develop any sensitivities, reactions, or allergies to any of these cleaning agents.
2. Welcome Punctuality In Your Home
Don't you want an end of lease cleaning Pakenham company that helps you save a lot of your time and effort? While it is very difficult for you to take out 4-5 hours to clean your house for your move but it is not going to be difficult for the professionals. Obviously because this is their job and each of their movements is with a purpose and well optimized. They are not only punctual but quite swift in their movements, ensuring that your house is cleaned off any debris, germs, and bacteria in less than half the time that you will end up spending on cleaning your house on your own. This is simply because they are skilled, trained, and experienced and they know what they are doing.
3. Simplifying Your Moving Process
Do you know what a burden it is going to be when you take it upon yourself to clean your home on your own? You also have to get your stuff packed and your cargo moved to your new house. Just in case you decide to pack your cargo on your own, you will end up putting your life on hold for at least 2 weeks at a stretch. Cleaning your own house before you pack your stuff to move to your new destination is going to only add to your responsibilities, irritation, hypertension, and anxiety. Needless to mention it is also going to increase your stress. And if you think that all of this is not going to delay your move, you are very much mistaken. But you can simplify the entire moving process by associating with a dependable bond cleaning Pakenham company in the city. They do their job and you do yours of packing your stuff. Everything happens on time. Everyone is happy.
4. Maintaining A High Standard Of Cleanliness
How sparkling clean was your apartment when you first moved into it! You must remember. You cannot compete with the standard of cleanliness that an end of lease cleaning Pakenham professional brings to your house. They are going to clean your bedrooms, dining room, living room, bathrooms, kitchen, balcony, study room, nursery, garage, and several of those hard-to-reach areas that sprain your shoulders, back, and neck.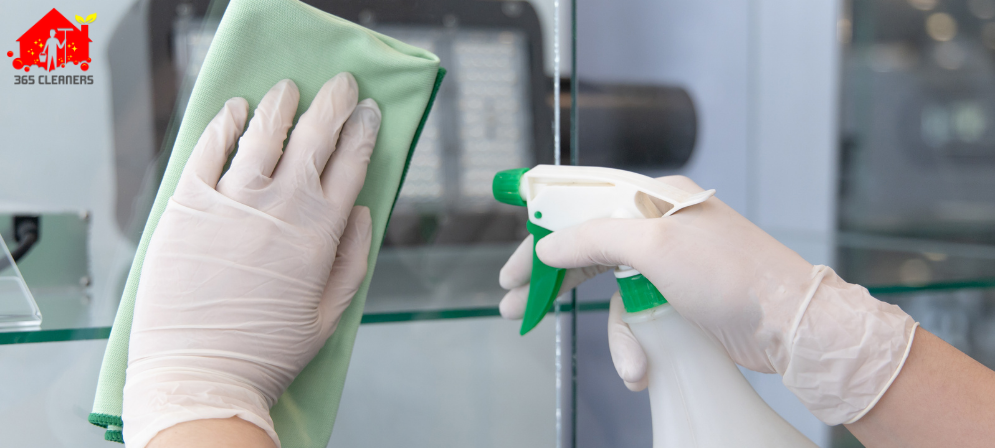 5. This High Standard Gets Your Bond Back
There is the reason that you call them bond cleaning companies because they can get your bond back 100%. In fact, several of these end of lease cleaning Pakenham companies come with 100% guarantee of getting your bond money back. Before you had even begun planning on moving out of your old place, this was the only thing that constantly stressed your mind but not anymore. You will be leaving behind a beautiful and spotless kitchen, a welcoming bathroom, clean bedrooms, and fresh carpets. The professional house cleaners are going to make sure that you get all your money back without fail.
6. Insurance That Gives You Peace Of Mind
It is not a good idea to hire a house cleaning company that does not have the right insurance cover. But again, some people may advise you to go for an uninsured end of lease cleaning Pakenham company just to save a few hundred bucks. This is not the right approach. Insurance and warranty are very important, especially when you are handing over the responsibility of cleaning your house to a professional company. If there happens to be any damage on your property that puts any cleaning personnel at risk, at least you won't be held liable for any of that. If any accidents or mishaps occur on your property, and if you have associated with a house cleaning Pakenham company that is fully insured, you don't have to worry about anything at all. You will not be held liable for any such damages or asked to pay compensation in any case.
7. Working Around Your Availability
This is one of the biggest advantages of hiring an end of lease cleaning Pakenham professional. They are going to work around your given schedule and nothing else. You just have to tell them about your availability and they are going to create a schedule suiting your calendar. This means that they will be as flexible as you want and can customize the entire cleaning process as per your needs. The bond cleaning Pakenham professional will keep in mind your moving schedule and what time you aim to reach your new destination after having packed all your stuff. This means that you don't have to modify any of your appointments or change your schedule just so that the cleaning can be completed successfully. The professionals are going to meet your requirements every step of the way without you having to make any changes at all.
8. Let's Clean Your Carpets Good
A lot of homeowners forget that these end of lease cleaning Pakenham companies are capable of cleaning their carpets, rugs, windows, passageways, doors, and a lot more. Usually what tenants tend to think is that these cleaning professionals are not going to pay attention to their home beyond its walls and ceilings. The fact of the matter is that they even clean your complicated appliances such as ovens, microwaves, gas stoves, chimneys, and other fixtures such as toilets, sinks, cabinets, and many more.
9. Cleaning After Your Pets
Some of the most highly recommended and reputable end of lease cleaning Pakenham companies also provide upkeep and maintenance after your pets. This comes in very handy because it is extremely difficult to get rid of that hair and fur. If you have a lot of carpets, rugs, and other textures inside your house that collect a lot of static, getting rid of hair and fur can be exceedingly tricky. The more textures and surfaces you have in your home, the more they are going to attract pet hair. But the house cleaning Pakenham professionals are going to use state-of-the-art technology to make sure that every inch of your house is absolutely clean and germ-free.
Let's Wrap Up  
These were a few yet very strong reasons to associate with an end of lease cleaning Pakenham company. Your house deserves the best and you deserve to get your bond money back. And this is the most reliable way to get it when you finally decide to move out.